This year, the almost-annual conference hosted by Facebook intended for developers got a lot more attention due to recent publicity about a data mishandling report.
The 2-day conference included keynotes led by Mark Zuckerberg and many other senior level directors of product development inside of the Facebook robust environment.
After watching about 4 hours of video (some links to resources included at the bottom of this post), here's my recap about the products and features that will be rolling out soon not only within Facebook but also on Messenger, Instagram and WhatsApp.
Besides the new updates being mentioned here, I also made some statistics that blew my mind available and for future reference.
Let's review..
f8 FACEBOOK DEVELOPER CONFERENCE 2018 RECAP
We anticipated big moves to be announced at F8.
As of the date this announcement was made, it had been a month since connectivity to all third-party Messenger automation platforms was paused.
Happy to announce that we survived the bot apocalypse AND we learned some things in the process, as I hope all well-rounded marketers did here during this pause.
But it wasn't just Messenger bot apps that got disconnected.
They had to review and update terms of service for hundreds of thousands of apps. You have probably received notices from apps like Spotify, Giphy, Imgur and such.
FACEBOOK UPDATES
They definitely made their point when addressing ad transparency tools and privacy updates such as the Clear History button on Facebook that's about to roll out.
20,000 more people are expected to be employed by Facebook for their Security & Content Review team by the end of 2018.
WATCH PARTY
Live commenting for creators who want to show their video thumbnail while sharing video and be able to narrate about what's being watched with one more person or an entire group!
FACEBOOK GROUPS TAB
Coming up Later in May 2018.
Groups growth is outpacing the growth of Facebook itself!
1.4 billion people are on Facebook Groups every month.
JOIN GROUP BUTTON
You're gonna be able to embed this widget on emails and other communications.
FACEBOOK DATING
1 in 3 marriages in the US starts online.
200 million Facebook users list themselves as Single. Why not create a dating platform?  COMING SOON!
FACEBOOK MARKETPLACE
More than 800 million people in 70 countries use it monthly. Huge opportunity to advertise in this space.
Why? Because people are ready to buy.
OTHER FACEBOOK UPDATES
Upvoting and downvoting comments a-la Reddit style.
Facebook Stories are on a path to surpass Newsfeed sometime next year for a place where people go to get friends' updates.
Collaborative stories, frames, birthdays video reel from all your contacts are some of the updates coming up all within the Facebook Stories product.
3rd party stories integration for music sharing on Soundcloud, Spotify and other apps to be able to share on either Facebook Stories or Instagram Stories.started today in closed beta
INSTAGRAM UPDATES
COOL STATS
200 million people use Explore on Insta every day.
More than 100 million people follow #hashtags.
100 million Instagram users do live streams every day.
VIDEO CHAT ON INSTAGRAM DIRECT
Group video chat while browsing on Insta.
AUGMENTED REALITY (AR) CAMERA FX
Create your own face filters. Coming Soon!
Share directly to Instagram Stories from Spotify or GoPro cam.
Shareable AR filters.
New Explore tab design.
WHATSAPP UPDATES
WhatsApp is the largest fully encrypted communication platform in the world!
If you do business internationally, you understand how big of a player WhatsApp is in other countries outside on the U.S.
Group Video Calling is coming soon to WhatsApp
450 million people every day use Status, WhatsApp's stories-like feature and growing quickly. Biggest stories product in the world!
65 billion messages are sent on WhatsApp every day
WhatsApp Business – Messaging tools like chat bots is coming to WhatsApp. 300 million people using them already.
PROFIT FAST WITH FB ADS!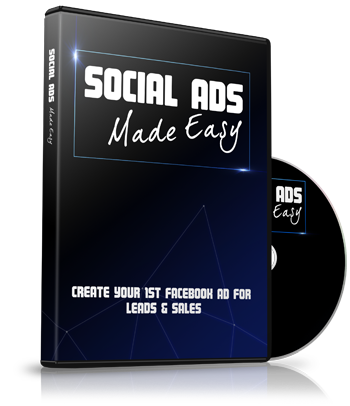 Simple 3-Step Formula to Create Your 1st FB Engagement Ad - Get Red-Hot Targeted Prospects INSTANTLY for YOUR Business!
FACEBOOK MESSENGER UPDATES
Over 200k developers building for Messenger
Chat bot platforms are open now! Creators and marketers are now free to continue to create dialogues on their respective platforms.
Augmented Reality user experience between brands and visitors is coming to Facebook Messenger. Picture that!
From 100k bots last year to 300k bots in 2018. That number struck me.
Are you in the bot game yet? Anyway, moving on..
From 2 billion messages last year to 8 billion messages between businesses and people in 2018. That's quadruple!
VIRTUAL REALITY & AUGMENTED REALITY
Imagine being able to recreate the environment of an old childhood photo inside a virtual reality encounter with your friends.
Yep, that's gonna be possible real soon. Like sooner than I imagined.
OculusGo 32GB started shipping at $199 with over 1000 apps and games. The 64GB upgrade retails for $249
42% higher resolution lenses than Oculus Rift.
Built-in audio.
Remember me mentioning Watch Party earlier in this blog post?
Well, WATCH PARTY IN VR will be available this summer!
Interactive 3D posts. Search for a video because my description would do zero justice to what this really is. Seriously!
3D in Facebook camera to share 3D media like photos and VR objects.
Recreate environments in VR from an old photo and meet there virtually with friends and family.
ARTIFICIAL INTELLIGENCE
In Q1, 2 million pieces of terrorist propaganda was removed, 99% before a single human had seen it.
200 trillion predictions a day!
Over 1 billion phones running AI networks around the world.
5.95 billion translations happening every single day.
Image recognition systems are 85.4% accurate.
AI Ethics. Algorithms that evaluate other algorithms for fair and unbiased outcomes.
QUOTES I LIKED
"We're here to build things that bring people together"
"It's about the relationships you build and what you can go and do together".
"Each person is responsible for their own representation" Chris Cox
Inspire better conversations with better quality content. Translate this into your brand's campaigns. Storytell.
RESOURCES
Happy Social Media Marketing!